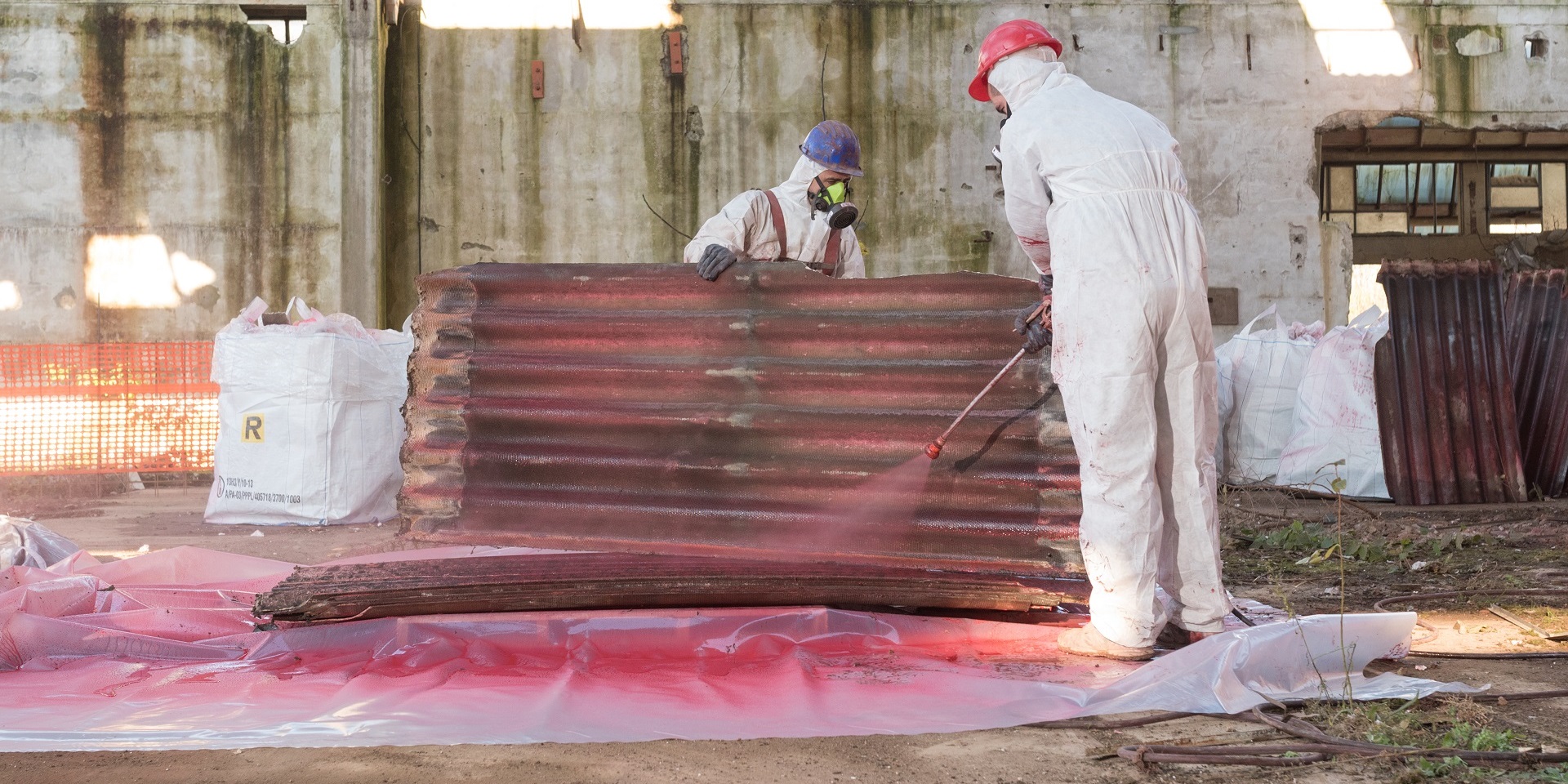 Asbestos Removal – Let us tackle your asbestos removal in a hassle free manner
As an asbestos removal company, we offer both licensed and unlicensed removal – through our SAS teams or our trusted contractors.
We have over 15 years' experience across all asbestos services including, asbestos removal. Our SAS Asbestos team are fully trained in the safe and effective removal of asbestos and are quick to respond to your removal needs with same day site visits!
Why Choose SAS Asbestos?
Over 15 years' experience in asbestos removal
Asbestos floor tile removal
Asbestos garage roof removal
Asbestos ceiling removal
Asbestos roof removal
Asbestos garage removal
Work to the highest standards and following strict guidelines in relation to HSG264
24 hour advice line
Same day site visits
Highly trained asbestos removal companies
Asbestos can be very dangerous and should be dealt with by Asbestos Removal Companies.
Asbestos was extensively used as a building material in the UK from the 1950s through to the mid-1980s. It was used for a variety of purposes and was ideal for fireproofing and insulation.
Asbestos materials in good condition are safe, unless asbestos fibres become airborne, which happens when materials are damaged:
Damaged asbestos, or asbestos that is at risk of becoming damaged, must be safely removed
For safe asbestos removal the area in which it is present must be sealed off.
Large filters and fans are used to reduce the air pressure, stopping fibres from escaping.
During asbestos removal the removed particles must then be taken from the building and disposed of. 
Contact our asbestos specialists for more information on asbestos removal services. Call us on 0113 887 1777 or complete our contact form below.
Asbestos Garage Roof Removal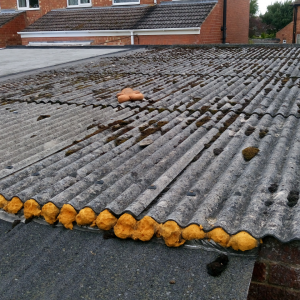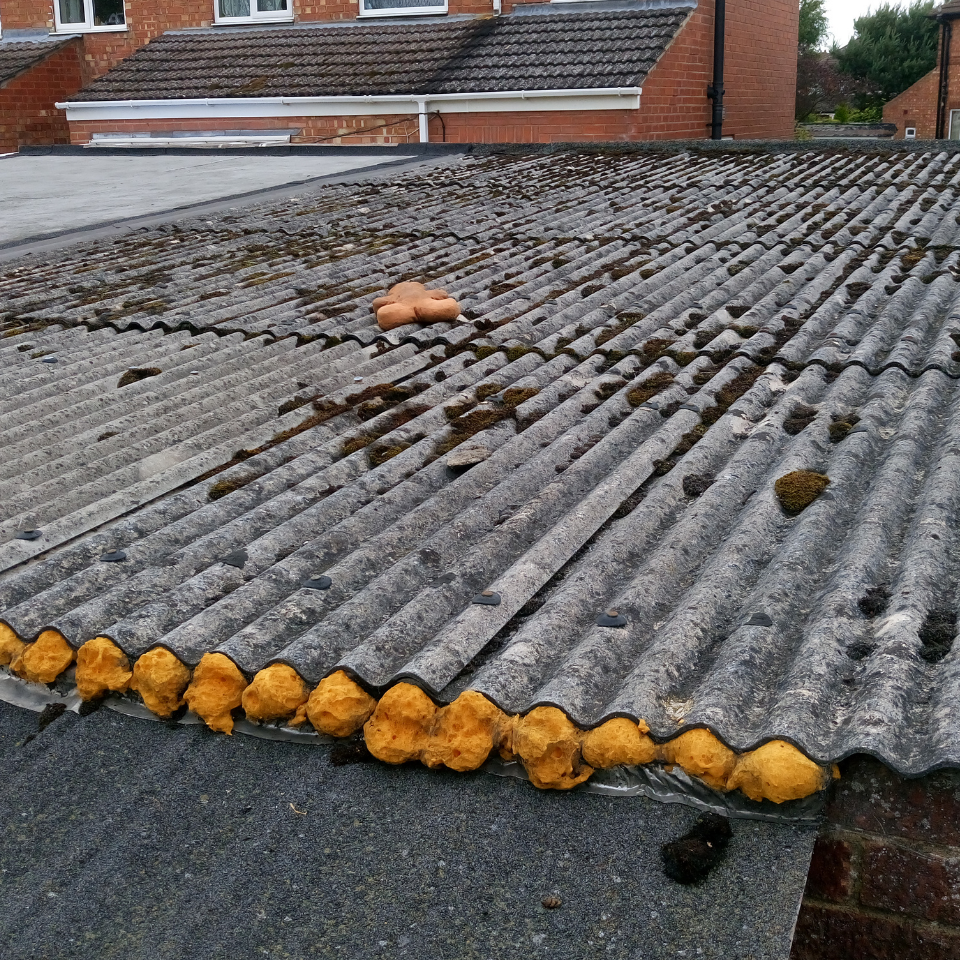 Do you have an Asbestos garage roof? Here you can find useful information about the type of Asbestos used in your garage roof, its dangers and advice on when to get your garage roof replaced.
The type of Asbestos used in domestic garage roofing is known as Chrysotile or more commonly, White Asbestos. Although White Asbestos is still classified as a hazardous material, due to very low Asbestos content it is considered to have a very low-risk potential and although we always recommend due diligence when dealing with Asbestos if your roofing panels are undamaged and undisturbed the risk to your health is minimal.
Should your Asbestos garage roof have suffered any impact damage or deterioration then a little more caution is required, avoid unnecessary exposure and take care to minimise disturbance until you can have the garage roof replaced.
Contact our asbestos specialists for more information on asbestos garage roof removal services. Call us on 0113 887 1777 or complete our contact form below.
What is Chrysotile?
Chrysolite, also known as white asbestos, is often used in domestic garage roofing. While white asbestos is classified as a dangerous material it has a low-risk potential because of it being low in asbestos content.
However, we recommend you remain vigilant when handling or being around white asbestos, especially if your garage roof has been damaged. If any asbestos has been exposed, then we recommend getting your garage roof replaced.
What are the dangers of an asbestos garage roof?
Asbestos in all forms is a health risk and causes the following illnesses:
• Mesothelioma: A type of cancer that impacts the lining of the lungs and lower digestive tract.
• Lung cancer: Asbestos-related lung cancer appears to be the same as lung cancer caused by smoking and similar causes.
• Asbestosis: Severe lung scarring caused by regular asbestos exposure. The lungs may be squeezed and cause shortness of breath.
• Pleural thickening: The pleural is the lining of the lungs and it can swell when exposed to the material.
Asbestos in garage roofing has lower risk factors compared to other types, but still, always exercise caution.
Replacing your asbestos garage roof
Regardless of damage, it's advisable to replace your garage roof if it has asbestos. This is because it limits the functionality of a garage through the associated health risks, contaminating valuable items and preventing storage.
We've been removing asbestos for over 15 years and have the necessary expertise to do it safely and efficiently.
We offer a guarantee backed by industry experience that we'll be able to replace your old garage roof with high-grade materials and accommodate any garage size.